Student Ambassador Programme
Academic Registry has established the Student Ambassador Programme in 2013 to recruit a team of passionate and professional Student Ambassadors to promote HKBU to public. Are you energetic, enthusiastic and confident? Are you interested in making new friends who share the same goal? Do you want to enrich your university life and polish your leadership skill? Let's join the HKBU Student Ambassador Programme. You will assist in various university events and participate in school talks, campus visits and even be the role model in university promotional materials! Want to know more about the Programme? Let's read the FAQ or contact us at 3411 5175 or 3411 2216. 
Application Procedure
Fill in the online application form  with your BU email account. 
Selection interview will be held on 9 April 2018. Please indicate your available time slots for interview on the application form. Shortlisted applicants who do not state preference will be randomly assigned with interview session.
Interview arrangement will be announced to shortlisted applicants by email. Result will be announced via email and by phone call in April 2018.
Application Deadline: 27 March 2018
Student Ambassador Programme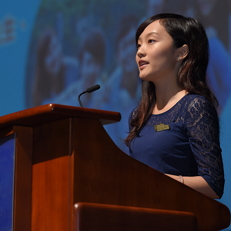 Conducted over 60 school talks and campus visits every year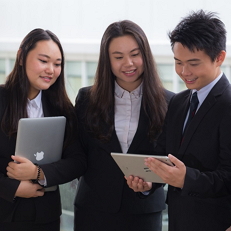 Gave sharing to over 2,000 prospective students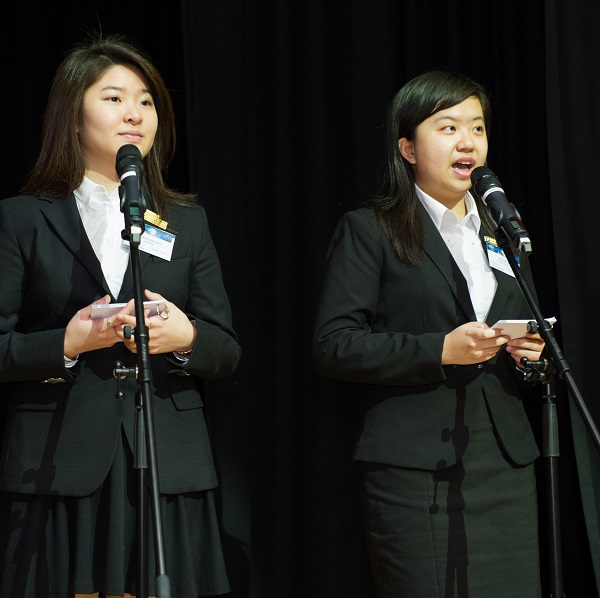 Enhanced Leadership and
Presentation Skills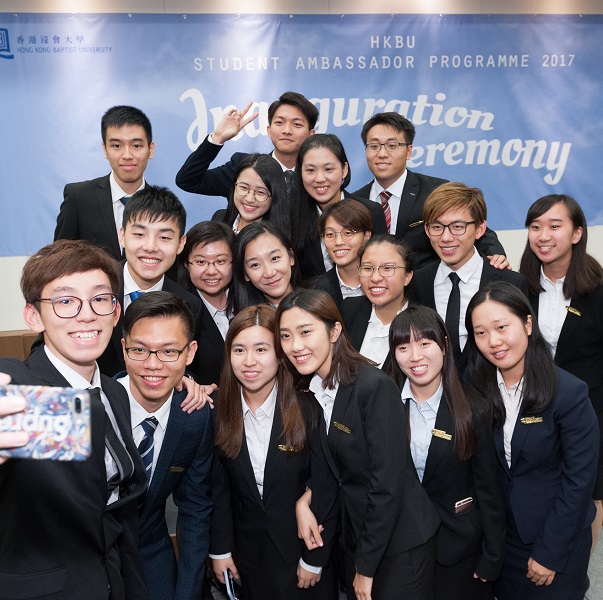 Friendship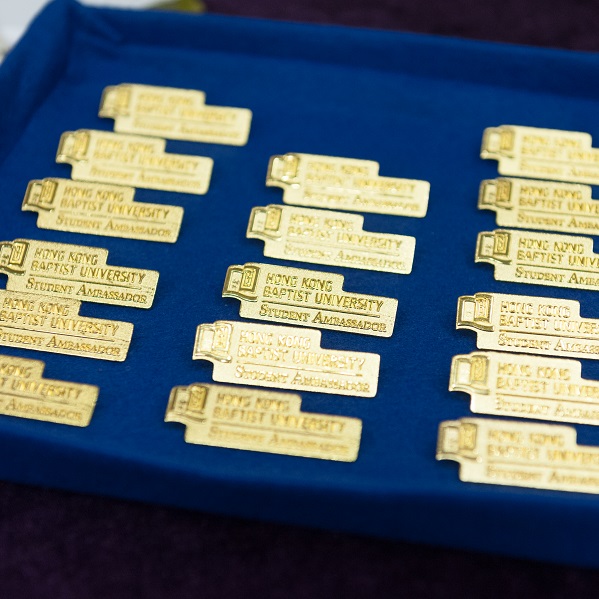 Recognition and Certificate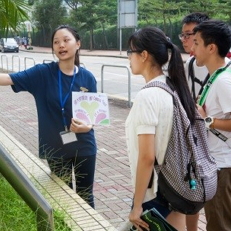 Participation in Undergraduate Outreach Activities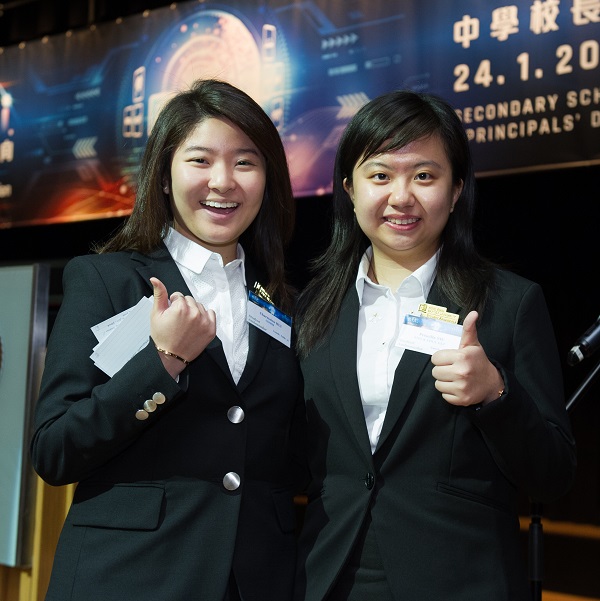 Assistance in University-wide Ceremonial Events
Creative Ideas to Promote BU
Student Ambassador Programme

| Recruitment |   |
| --- | --- |
| Application | March 2018 |
| Interview | 9 April 2018 |
| Training Workshops |   |
| Programme Briefing | Late April 2018 |
| Orientation | 17-21 May 2018 |
| Leadership and Team-building Training | September 2018 |
| Presentation Skills Training | September 2018 |
| Inauguration | October 2018 |
| Undergraduate Outreach Activities | June 2018 - May 2019 |
| Campus Visits |   |
| Commencement |   |
| Information Day for Undergraduate Admissions |   |
| School Talks |   |
| Secondary School Principals' Day |   |
| Other Promotional Activities |   |
Student Ambassador Programme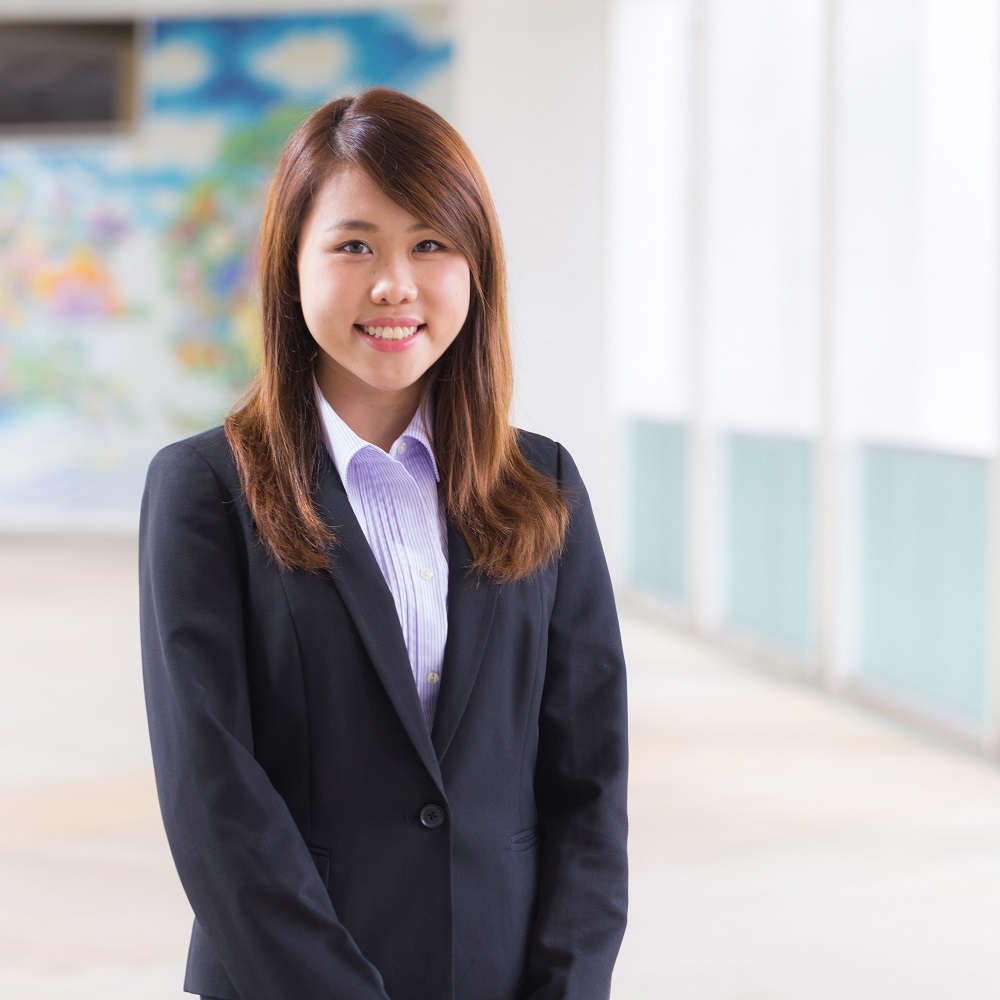 Natalie Fok
BA in Translation, Year 5
I have been a Student Ambassador since three years ago. I am grateful for having been part of the University's signature events through which I have been able to realize my strengths, polish communication and leadership skills while promoting HKBU to the community. It is also a great pleasure to enjoy friendship and work closely with Ambassadors coming from different faculties. If you are looking for an incredible experience, don't hesitate to join our big family!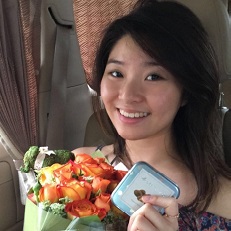 Chermaine Hui
BCOMM – Organizational Communication, Year 3
Thrilled and full of passion to serve my University, it is an honour to be a part of the Student Ambassador Programme. This Programme achieves the best of both worlds where not only can I benefit from the service experiences, meeting new friends, forming close bonds with peers and more – but so can my University from Student Ambassador members' contributions. I believe this Programme will enhance students' various existing abilities and skills, providing them an involvement that they will struggle to find in academic trainings.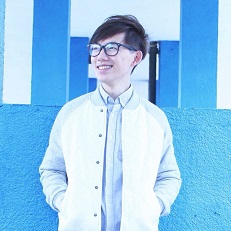 Tony Tai
BA in Chinese Language and Literature, Year 3
I have realized my strengths and weaknesses from attending various trainings in the Student Ambassador Programme. We are all well equipped with management, presentation and cooperation skills in order to promote the positive image of HKBU to the community. Our team has shared the positive attitude and the same mission to serve the University. I am blessed to be part of the Student Ambassdaor family and work hand in hand with teammates with different background.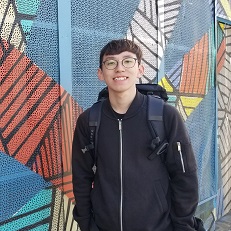 Oscar Yam
BBA – Marketing Concentration, Year 2
It is adventurous and fun being a student ambassador. As an ambassador of HKBU, I have the chance to assist in large-scale university functions, lead campus tours, and even share my university life with students in secondary school or community college. The experience and people that I have met in this journey are invaluable. Don't be shy to join the student ambassador family!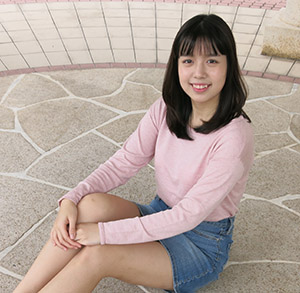 Cherry Kwan
BA in Visual Arts, Year 3
The Student Ambassador Programme provides professional trainings and gives us opportunities to serve the University, makes us to be a well-prepared person. I have met supportive friends from different faculties who share hardship and happiness with each other. We went to the training camp, served on the Commencement and photo-shooting day, etc. The fun time we spent and experienced have made us become close friends and a warm family.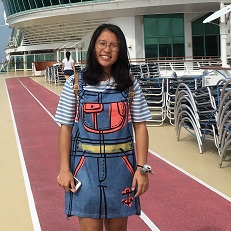 Lillian Lau
BCM & BSc in Biomedical Science, Year 2
I am so glad to be a part of the student ambassador family. All the people I met in this Programme are energetic and passionate that influenced me to be more outgoing and willing to try new things. By joining this Programme, my university life becomes more fruitful and interesting. Don't hesitate to join us. We are so willing to meet you here in our ambassador group!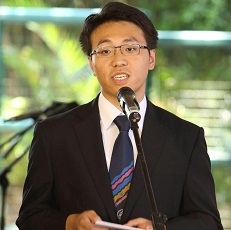 Hercules Chu
BA in History, Year 3
It is my great pleasure to become one of the Student Ambassadors. Through engaging in different activities such as giving admission talks and participating in university information day, I can promote our mission of whole person education towards the public. Our team consisted of students from different majors in which you can concurrently exchange your ideas and enhance your interpersonal relationships. We welcome more students working together. Don't hesitate to join us!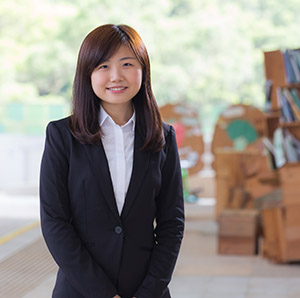 Jess Lin
BA in Translation, Year 3
The Student Ambassador Programme has enhanced my interpersonal skills and boosted my confidence through a variety of events and training. I had chances to take part in school major events like the Information Day. Though the Student Ambassadors are from different faculties and programmes, we manage to work hand in hand and we have built a good team spirit and earned friendship.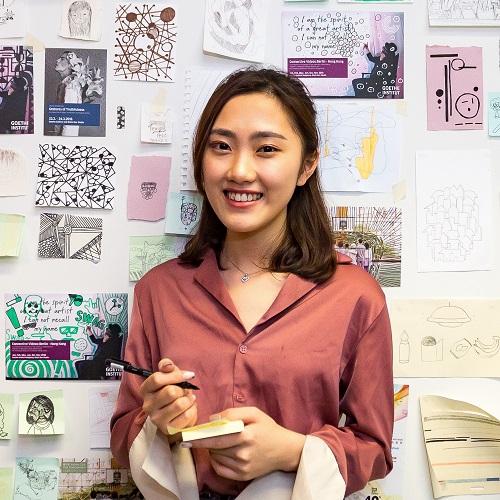 Summer Zhong
BBA – Finance Concentration, Year 3
Working as a Student Ambassador gives me a chance to mature into a more outstanding and confident student via the trainings and workshops. In the Student Ambassador Programme, I am equipped with better communication, leadership and management skills. I have also met the supportive friends and staff, who always share happiness and innovative ideas together. It's a great honor for me to become one of the Student Ambassadors and I hope to contribute more efforts to HKBU community in the future.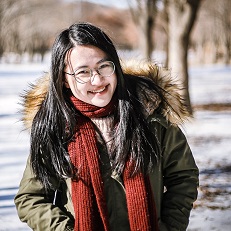 Ivy He
BBA – Marketing Concentration, Year 3
Having served as a Student Ambassador, I obtained much more than what I had expected before I joined the team. The Student Ambassador Programme provided me with unique experiences of professional trainings, workshops and school events and so on. Not only did the Programme significantly enhance my leadership, communication and presentation skills, but also it inspired me to keep pursuing "unconscious competence" in my university life.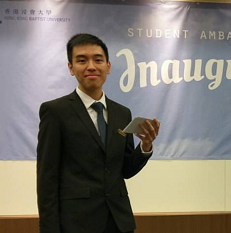 Dominic Cheung
BBA – Marketing Concentration, Year 3
Joining the Student Ambassador team is a challenging task for me! It is because we are representing HKBU in various activities and event. I enjoy being a student ambassador and I have received a lot of exclusive training workshop such as outdoor training, presentation skills workshop, etc. The Student Ambassador team is like a family as everyone is nice and helpful. This really helps me build a sense of belonging towards HKBU as well as the Student Ambassador team!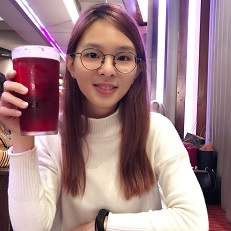 Sara Chan
BBA – Accounting Concentration, Year 3
There is only one reason I joined Student Ambassador – Love. As a Student Ambassador, I am so proud of being part of HKBU and I want to make an influential impact on this community. I am so grateful that the Student Ambassador Programme has provided me thousands of opportunities such as the Distinguished Alumni Award High Table Dinner and Secondary School Principals' Day to explore the society. I will continue to spread love and care to every schoolmate in HKBU, and let the public know the culture of HKBU.
Percy Ng
BBA – Accounting and Finance Concentration, Year 3
Student Ambassador Programme is not just about providing services to the University but also giving me a chance to represent HKBU. I have made friends from different disciplines in thie Programmne. While collaborating with each other, I am always inspired by all of my friends and staff here.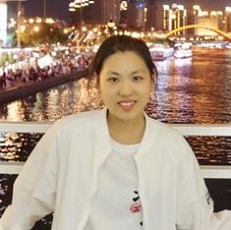 Azalea Chan
BSSc in China Studies, Year 2
I am honoured to participate in this meaningful Student Ambassador Programme. What I have gained from the Programme far exceeds what I have expected and contributed. Becoming close friends with students from different faculties, the Programme has brought me fruitful experiences and enhanced my interpersonal skills. Most importantly, the Student Ambassador Programme has inspired me to reflect myself and work well with multicultural people in a positive attitude. My university life has been further enriched with warmness and happiness.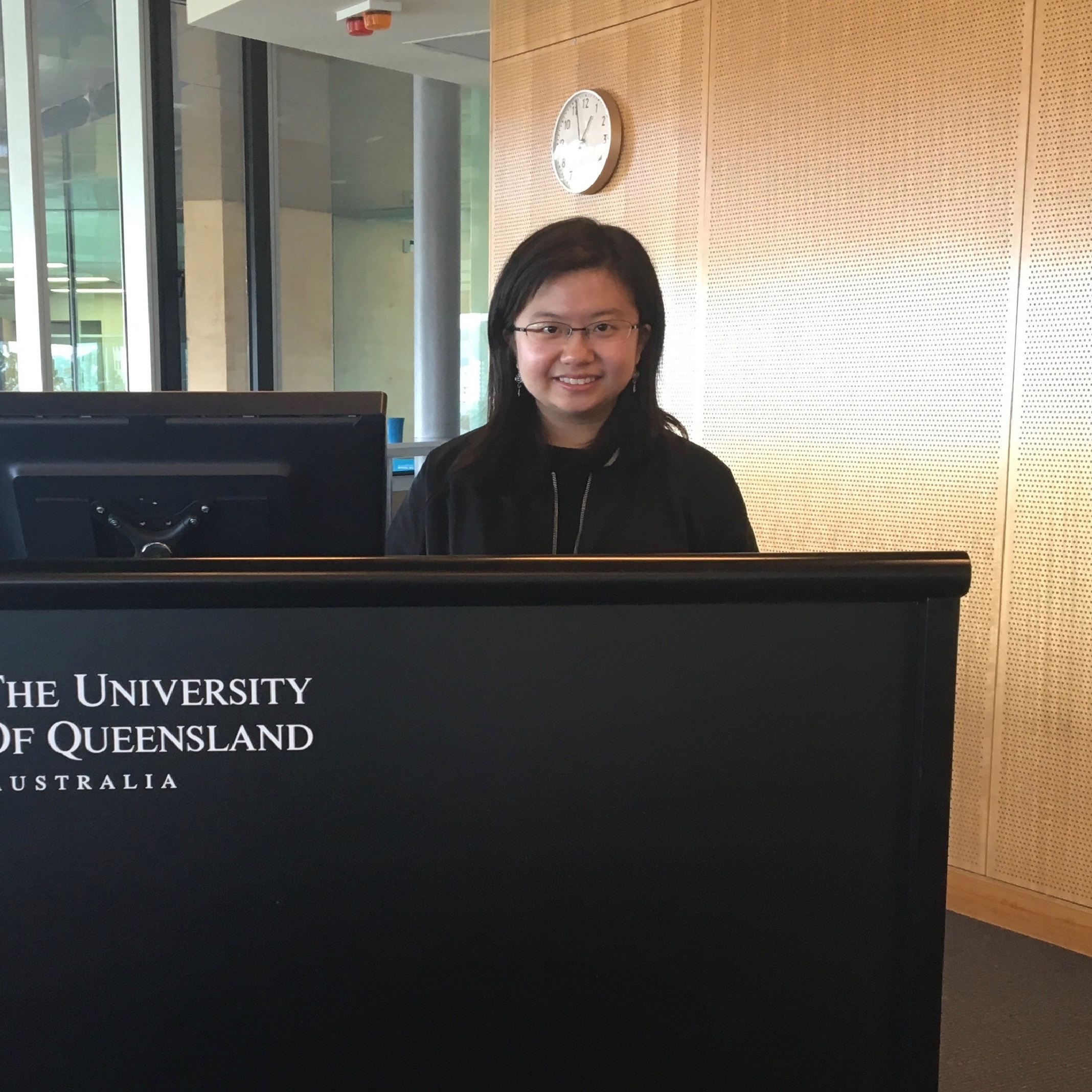 Priscilla Yiu
BA in English Language and Literature and BEd in English Language Teaching, Year 4
Being a Student Ambassador has added spice to my university life. In the training and sharing sessions, I have learnt how to introduce the university to the public with different backgrounds. The feedback from different people after the activities has helped me to identify areas that I need to improve. Most importantly, I feel great to meet friends from different departments. Our friendship is not limited to events related to the programme. We help and give advice to one another for other things as well. This love and care make us a family.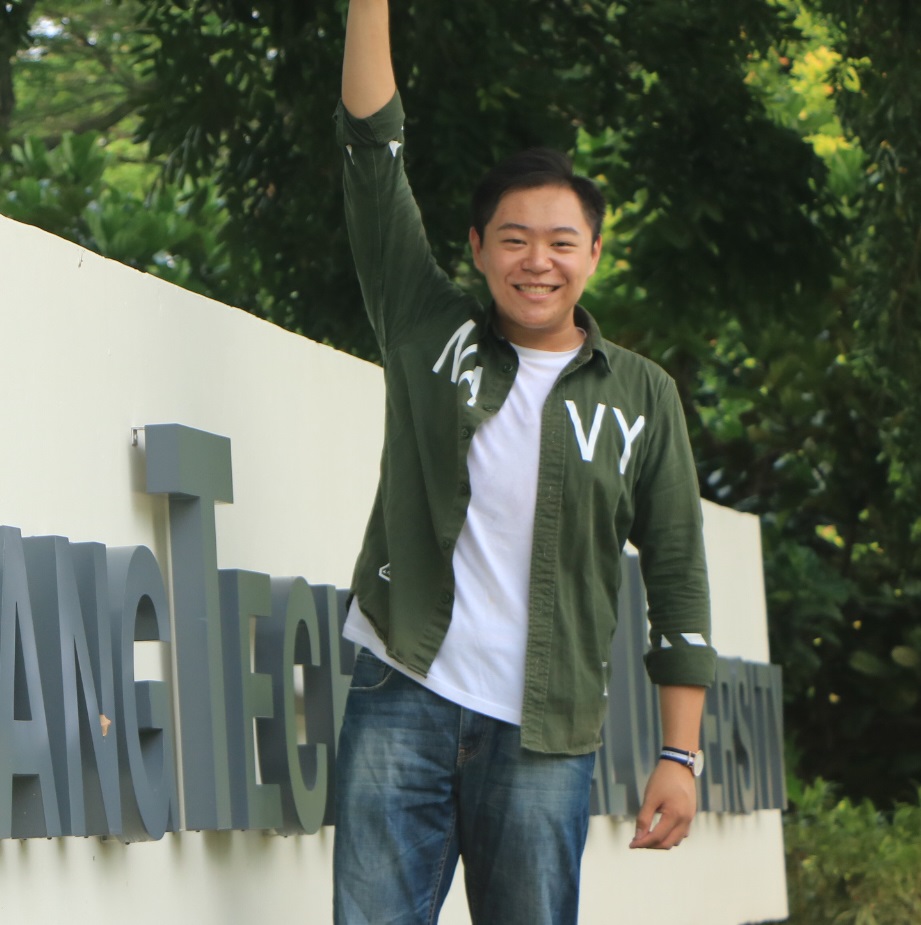 Volun Chen
BCOMM – Organizational Communication, Year 4
After joining Student Ambassador Programme, I have participated in a variety of activities such as the Secondary School Principals' Day, Commencement, etc. Different activities nurtures me to be a leader, a storyteller and an ambassador. I have built the sense of belongings towards the Student Ambassador team as well as the University. It's my third year of joining the Programme and I am very grateful to be part of the Student Ambassador family. 
 
Nicole Ng
BA in Physical Education and Recreation Management, Year 2
It is an honor to be part of the Student Ambassador team which creates a brand new page of my university life. Being aR Student Ambassador, you will have numerous opportunities to make contributions to HKBU. This Programme also offers chances to equip yourself for future challenges by strengthening one's communication and leadership abilities. You will meet new friends from different faculties and to form a strong bonding with both your teammates and alumni.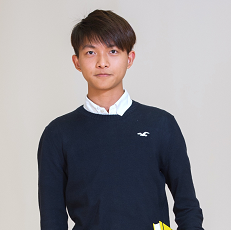 Leo Law
BSc in Chemistry, Year 2
It is my honor to be one of the student ambassadors to present HKBU to the public. Getting along with guests in different trainings and events gives me unique experiences to enhance my interpersonal skills. The SA Programme also helps me to achieve goals and get a glimpse into th real society.  Let's join our team and promote HKBU together!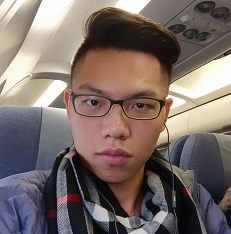 David Ho
BBA – Entreperneurship Concentration, Year 2
Making new friends from other faculties and being the ambassador to promote HKBU to public are the reasons for me to join the Student Ambassador Programme. Throughout the term of duty, I have been more familiar with the development of the University and built a strong bonding between me and my teammates. With more exciting features to be added into the programme, I'm sure that the Programme will bring me another year of amazing journey.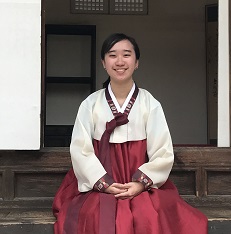 Alison Yeung
BA in Translation, Year 2
Joining the Student Ambassador Programme has boosted my confidence to speak in front of the crowd and to share my own thoughts. I am looking forward to the upcoming training workshops and outreach events which will turn myself into an all-rounded person and help further promote HKBU to the public.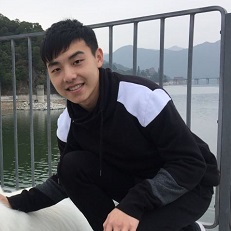 Feng Zijin
BSc in Computer Science, Year 3
It is my honor to become a Student Ambassador. The workshops and the opportunities that provided by the Student Ambassador Programme is very valuable and useful. I have more chances to develop myself and share my experiences to others and learn from others. Making friends in this Progrmame is wonderful too. I hope that I can contribute more to the University through this Programme.